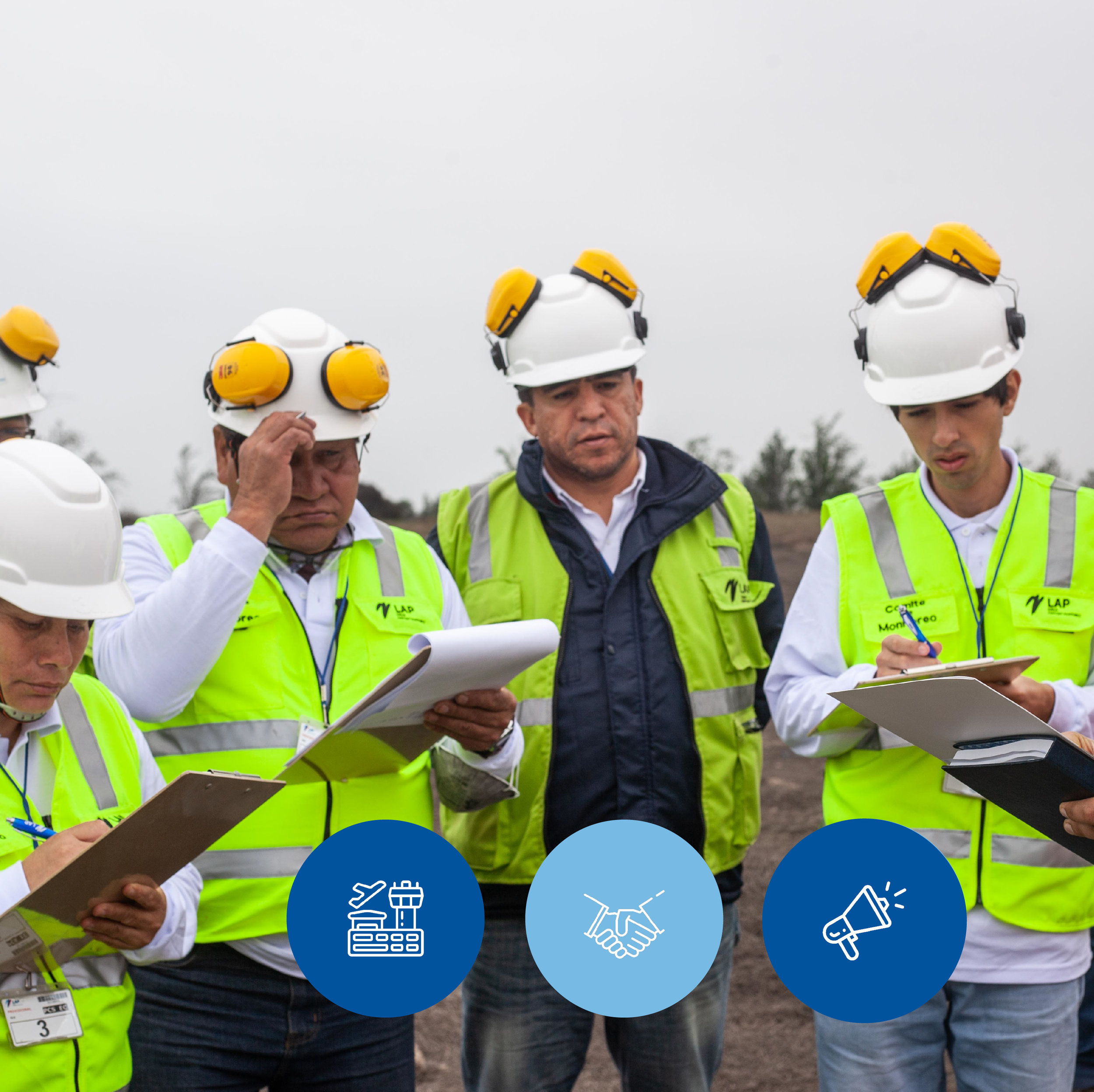 SOCIAL AND
ENVIROMENTAL MONITORING
The neighbors will be trained so that they can identify some social or environmental concerns of the direct influence area of the new Jorge Chávez project.
The representatives of each locality will be chosen together with the local authorities. The elected neighbors will make reports that will reach us to attend them immediately.
With the help of all, this project will be carried out with the highest environmental and social standards.